America Haunts is a really neat web site I came across. It is hosted by Bam Margera and Ryan Dunn. Many episodes of visits to different haunts around the country. Definately worth checking out and watching the videos!

Here is what is says on the About Us Page.......

"America Haunts is a collective of the most successful and renowned haunted houses & attractions in the country!

Visitors to these events can expect to experience Hollywood style special effects, amazing actors, astounding detail, lots of scares, and tons of fun! Each year these Haunted Houses grow in quality and attendance as countless hours of work by talented and dedicated professionals is invested in giving guests the thrill of a lifetime!

Media, both national and local, can expect to find great stories and footage at any and all of our member's attractions. The managers and owners of these haunted houses are always eager and willing to provide interesting and entertaining stories packed full of vivid content that will make any segment rock!

Sponsors of these attractions enjoy astounding success as they are able to access huge festival crowds, massive media buys, and intense public relation campaigns.

In addition Sponsors can tap into the established and proven seasonal success in each attraction's market accessing massively large and loyal fan bases.

From collective national sponsorships to regional samplings America Haunts provides a number of options that are proven to drive traffic and increase sales to partner businesses and organizations.

Weather you are a fan, a member of the media, or a potential sponsor we encourage you tour our website, enjoy its many features, and learn more about our member's and our group as a whole."




Halloweeen Howler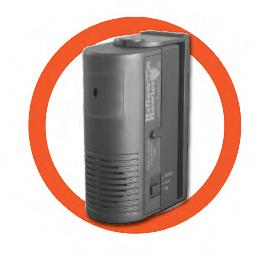 This is a small unit you can record whatever sound, voice or music clip directly on to by just talking into the speaker on the unit or holding it up to a speaker where the sound is you want to record is coming out of. It has a motion sensor on it and when you turn the unit on and place it next to a prop or area (making sure a small amount of backlight is in the area to create the shadow that will make the sensor go off, you can be in complete darkness if using the infred verson) and when someone walks by the sensor is triggered and the sound will go off! Pretty cool idea and a great way to get specific sounds to go off only when a guest walks by and not having to have it playing continuously all night! You also won't have to learn how to create circut boards or learn how to program a control box.

This quote is directly from the maker/creator chips international's web site:
"In 1997 we first introduced the Halloween Howler to the haunt industry, with the ability to record and playback your own sounds its been a firm favorite with both amateur haunters and professional haunt houses alike. With its popularity came the realization that the motion-activated audio playback was also perfect for an ever increasing number of scenarios such as museums, real estate, safety and security to name just a few. The continual development of the Halloween Howler (voted as the "Worlds Scariest Gadget" by Popular Science magazine in 2003) has resulted in our newest and most advanced unit to-date: The Superseller II. This model takes our motion-activated sound playback to new levels of complexity with up to 7 minutes of record time that can be broken up into 42 individual messages that can be played back randomly or sequentially. Activated by either passive infrared sensor or via one of two external inputs, you can fully customize your message and delivery for maximum impact."

They make three different versions depending on what your needs are and how much you want to spend, these units are very affordable, they start at $24.95, so you won't have to sell any body parts to afford one.

I do own one of these units if anyone would like to see it, be able to see how it works and get a chance to "play" with it let me know and I will bring it to the "Fear Crafters Chili Feed"!