Greetings Fellow Haunters and Welcome to Fear Crafters,
Lincoln's premier haunt club for people who love Halloween and all the mystery, macabre and magic that goes with it!

Here you will find a home full of information from How to's and Help, to Tips and Ideas for both Professional and Home Haunters alike.

Members enjoy priviledges such as discounts from participating local businesses, special club merchandise, club outings and get togethers. They also will enjoy future opportunities to visit other regional haunts and attend national conventions as we continue to grow.

So Welcome, browse around the site and if you would like to be a part of Fear Crafters, Sign Up! We would love for you to join us!

If you would like more information just click here to contact us and we will be happy to answer other questions you may have!

Have a great day and Happy Haunting!




About the Founders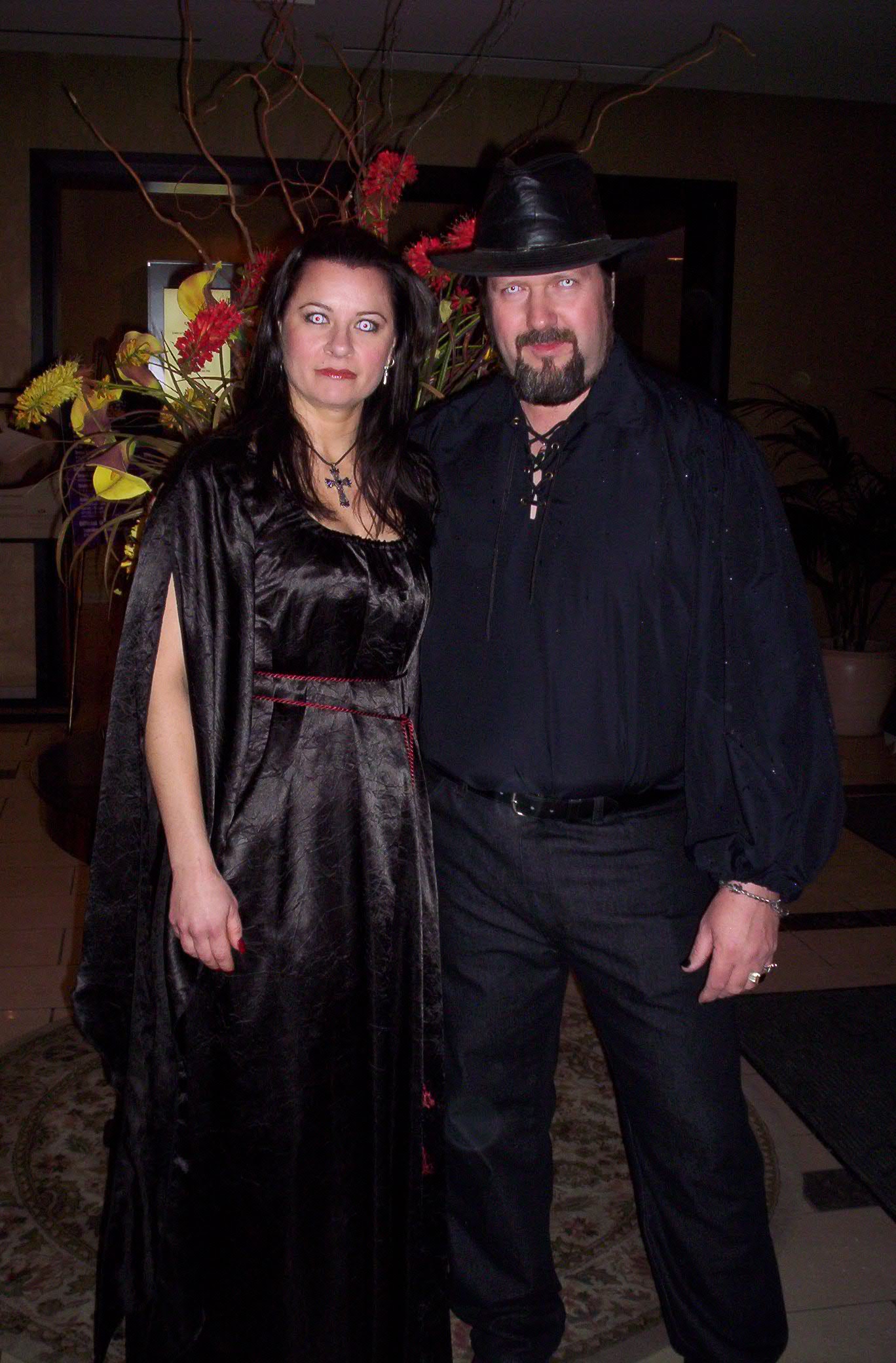 Hello and welcome,

We are Brad & Tracy, the founders of Fear Crafters. We wanted to take a moment and tell you a little about ourselves.

Obviously, we are both big Halloween fans and have been involved with the holiday for a number of years. We have owned and been co-owners of haunts both home and professional alike. We've had opportunity to visit some of the best haunts across the country as well as national conventions, in the process we've had the priviledge to meet some of the best in the business.

We've acted as consultants and helped others with their own projects and haunts, as well as teaching others how to make their own props and decorations through classes offered at one of our local colleges.

We also have our own custom prop business, Nightchills Studios, where we create custom items for home and professional haunts while also carrying hard to find and unique products as well.

We have met so many wonderful and inspiring people who are involved in the haunt industry on all levels, and are very fortunate to have such awesome friends!

Our other web site; Haunting101 is full of tips, ideas, and resources.

We hope you enjoy what you are seeing, and decide to join our group. Feel free to contact us with any questions you may have, and we look forward to meeting you in the future.