Welcome to Home Haunters Paradise!
PLEASE WAIT FOR PAGE TO DOWNLOAD-IT IS WORTH IT!! IF YOU LIKE THIS SITE PLEASE CLICK HERE AND VOTE FOR ME!!

I have been doing Haunted Houses and Yard Haunts for 7 years.
This site contains many things I have learned to design, make, build, use, and things I have learned a long the way without spending a lot of money and using a lot of things you may have at home already. This includes a large volume of information and PICTURES on scenes, decorating, costumes, make up, lighting, special effects, sound, props, dummys, how to create and make all of the items listed, plus much, much more!!
HOME HAUNTERS MAIN INDEX
DISCLAMER: Please use extreme caution and have an adult with you whenever making or building anything for a party or halloween. Home Haunters Paradise, The Monster Zone, Tracy Moul or any of her family are not responsible for any injury or accident that may occur from information on this site.




Questions? Comments?




If you would like to be on my mailing list for updates and new additions to my site click
and hit the send button!

View My Guestbook
Sign My Guestbook


Please visit my Haunts SPONSOR - Beautiful Treasures - I LOVE their stuff! Awsome gifts!
My Awards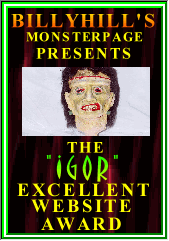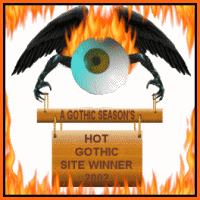 Copyright (c)2000 Tracy Moul 6-16-2000
Submit your website to 40 search engines for FREE!