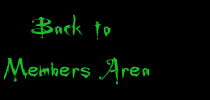 Airbrush wounds & make-up
Knuckle Bone through Skin
Vampire
Pinhead
Unzipped
Skull
Another Skull
Zombie
Burnt Face
Applying an Appliance
Sugar Skull
Zombie Bride
Airbrushing a Skull
Rotting Zombie
Just a Scratch
Zombie Part 1
Zombie Part 2
Zombie Part 3
Using Cereal w/Latex-Zombie
Freddy or Zombie
Impale Effect
Killer Clown
Terminator
Movie Magic part 1
Faun Inspired Make Up
Creature from the Black Lagoon
Reptilizard
I have to give credit to Ed for inspiring me to create this page!
Since we have the costume ball coming up, along with the Halloween season in general where our members may be partaking in events where they need Halloween Make-Up tips, I decided to create this page to help everyone out.

On the LEFT is a menu to go directly to the separate videos or you can scroll through the page!
The ones in PURPLE are NEW ADDITIONS!

This page consists of various videos of different Halloween/Special Effect Make-Up How To's
If you find any on the internet that you like, please send me the link and I will add them to this page!







How To airbrush wounds & make-up




Knuckle Bones bursting through skin/wound




Vampire Make-Up




Pinhead Halloween Make-Up Tutorial




Unzipped Make-Up Tutorial




Skull Make-Up




Skull Make-Up Tutorial




Zombie Make-Up (picture isn't finished result)




Burnt Face Make-Up (P.S. Use liquid face latex NOT GLUE!)




Applying an Appliance-Vampiress Woochie




Sugar Skull




Zombie Bride




Airbrushing a Skull Make-Up




Rotting Zombie




Just a scratch - creating wounds with liquid latex




Zombie Make-Up Part 1




Zombie Make-Up Part 2




Zombie Make-Up Part 3




Using Cereal w/Latex - Zombie




Freddy or Zombie




Impale Effect - Kinda long but great ideas!




Killer Clown - NOT in English but you can still watch the techinque!




Terminator




Movie Magic part 1 - Don't forget to watch all 10 episodes!




Faun Inspired Make Up




Creature from the Black Lagoon




Reptilizard