Days 'til Halloween!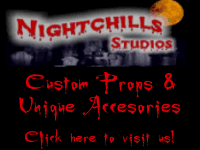 Visit our NEW online store!
*Members Web Site*








FCG Make n' Take Kit for May 20th @ 1pm - 5pm @ Brad & Tracy's

Some of the materials will be ordered online, this kit also includes your complete pvc frame.

You will be required to bring:
a styrofoam/light plastic skull or a styrofoam head
a 4' x 3' piece of plywood or pegboard or chipboard or something similar 1/4" thick

Price for each kit is: $45 Founding Members, $55 Members, $65 Non-Members
If you are a member, go to the members area to purchase your kit!!!
Sales Tax is included in price.

DEADLINE TO ORDER YOUR KIT IS APRIL 22!
Price below is for Non-Members ONLY!
Make N' Take fees go towards purchasing supplies, tutorial fees, and general club fund.





This club was created by haunters, for haunters, and to all those in love with the Halloween spirit, magic and mystery that the holiday brings.

One thing we realized Lincoln and the surrounding area didn't have was a resource for people who love Halloween that decorate their house, haunt their home or yard, have Halloween parties or events to come together, share ideas & expertize and to help each other become better haunters. Fear Crafters was created to fill this need.

The club has quarterly meetings held on weekends that members can attend. Our meetings are informative in nature sharing ideas, discussing club business, future events, etc. We also try to incorporate fun into the meetings (such as having make 'n' takes, chili feeds, etc.). We also host special events thoughout the year such as our "annual" Fear Crafters Kick Off Party (which is a chance for members and people who like Halloween or Haunted Events to socialize and find out more about the club), Haunted Bus Trip up to Omaha, Poker Night (a chance for members to win cool Halloween prizes), to name a few. Check out our "Calendar of Events" page to find out about upcoming events!

If this sounds like fun to you and you want to become a part of the Fear Crafters family go to the "Sign Up" page for more information or to sign up!

We know you will like what you see as you navigate through this site. And, we hope you decide to become a part of our haunt community. Feel free to contact us with any questions you may have. We look forward to meeting you in the future.



Donations Welcome!
If you would like to support Fear Crafters
and our club events,
please donate any amount by clicking the button below!
















Copyright © 2007 - 2012 Tracy Moul 7-01-2007
Website art, design & graphics Copyright © 2007 - 2012 Tracy Moul unless noted otherwise.
All rights reserved.
No part of this site may be copied, downloaded [except items specifically offered for download] or reproduced without specific, written authorization.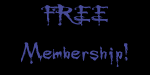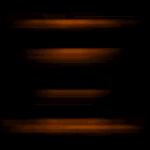 *Members Web Site*




*New*
Introverted Painting
click HERE
To purchase a piece of
original art.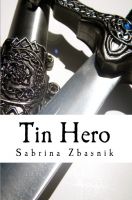 Click the book to purchase her new novel!
*Members Web Site*